Photo gallery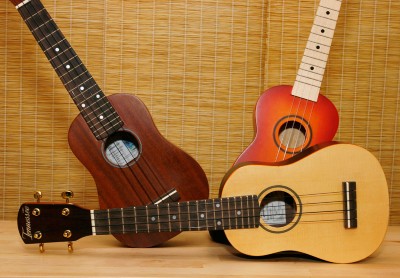 Sangitamiya has become the go-to place for ukuleles in Iceland. We offers over 50 different models in all four ukulele sizes (soprano, concert, tenor and baritone) as well as the ukulele bass or U-Bass.
We stock a comprehensive selection of instruments from Kala Brand Music, one of the foremost ukulele brands in the world. We also stock instruments from Ashbury (UK), Hora (Romania), and Tenson from Gewa Music Germany.
---
View Photos: Beginner Ukuleles  • Mahogany Ukuleles • High-End Ukuleles • Novelty Ukuleles • Pocket and Travel Ukuleles • U-bass • Banjoleles • Bags, strings and accessories
---
Beginner Ukuleles
Blue Moon
Particularly good for younger musicians!
---
Mahogany Ukuleles
We stock the Makala MK line, and above that the KA line of mahogany ukuleles.
Makala MK
Kala KA line